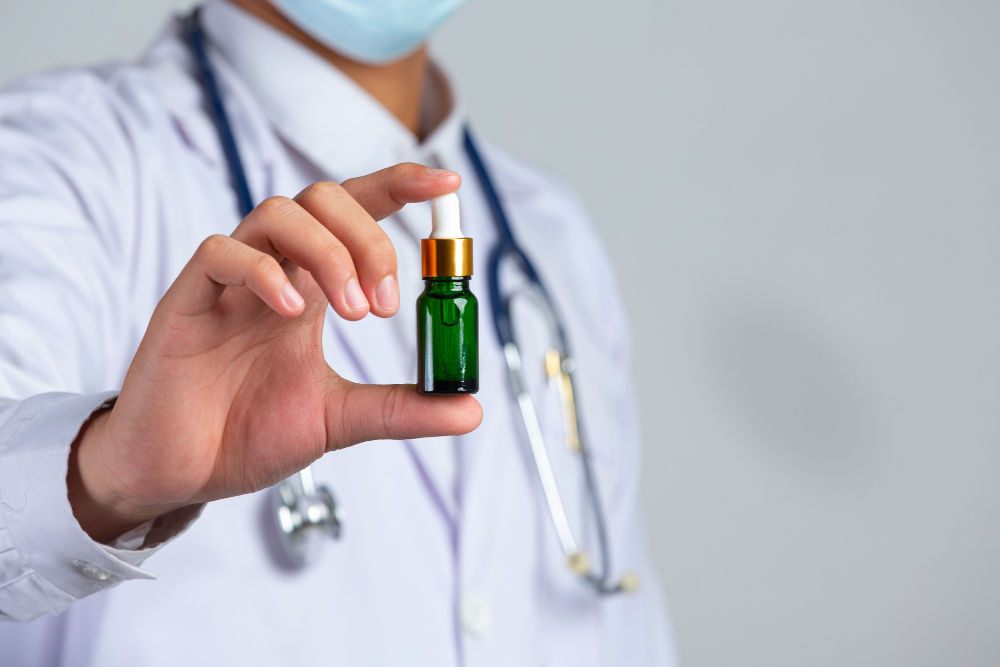 The price of CBD oil is a key consideration whether you're stocking CBD products for your company or planning to buy hemp extract for personal use. Unfortunately, CBD prices vary widely, making it challenging to select the best product. A number of elements, such as labour, manufacturing, and additional ingredients, affect the price of CBD oil. To assist you in choosing the best option for your individual or professional needs, let's talk about how much CBD oil costs and contrast cannabis oil prices.
How Much Does CBD Oil Cost?
If you've looked into CBD prices, you may have noticed that they aren't always consistent. Even though they appear to be selling the same product milligramme for milligramme, they can vary greatly from business to business.
Lemon CBD Oil Tincture from Joy Organics on a white suitcase
This discrepancy may be explained by certain circumstances. To deliver focused relief, the company may use high-absorption CBD or a special blend. Another possibility is that greedy manufacturers are trying to take advantage of consumers' ignorance.
You should have a fundamental understanding of how to calculate the cost of CBD oil in an observable, quantifiable way before researching the special features that might be driving up CBD prices. You must calculate the cost of cannabis oil down to the milligramme.